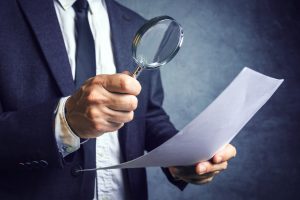 There are many reasons to hire an investigator: 

Are you concerned about someone you might do business with? Do you have questions about your daughter's new boyfriend? Are you looking for a long-lost friend? Do you want to know how many times someone has been sued? Maybe you've run into problems trying to wrangle information from City Hall or the police department. 

The answers are out there but getting them can be complicated and time-consuming, especially when you're dealing with public records. That's where I come in. I can guide you over bureaucratic hurdles and get you the information you need, sometimes in a matter of hours.
I'm an expert when it comes to:
Getting legally available court records involving a person's criminal history and lawsuits.
Finding people and providing contact information.
Conducting background checks on businesses.
Obtaining an individual's Oregon driving records and vehicle ownership information.
Battling bureaucrats to get public records.
Researching real estate ownership and loan documents.
When my work is complete, you receive a professionally written report tailored to your specific needs.