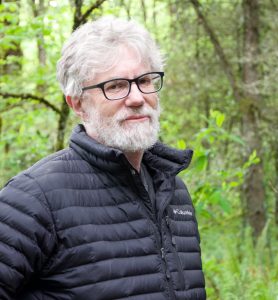 I'm a fifth-generation Oregonian whose roots extend deep into the state's pioneer days. Over the years, I've traveled the state and visited all of Oregon's 36 counties. I'm as at home in Burns or John Day as I am in Portland.
Prior to starting my private investigation firm, I spent more than 26 years as a reporter for The Oregonian investigating white collar crime, political corruption and writing on a broad range of subjects.
I spent eight years covering state courts and law enforcement. During that time I developed a solid working knowledge of prosecution and defense practices and court procedures.
As a reporter, I conducted numerous complex investigations of fraud and financial mismanagement in the public and private sectors. During a long stint as a business and commercial real estate reporter, I became well versed in the intricacies of deeds, mortgages, finance and civil litigation.
I'm married and live near Portland with my wife, two dogs and two cats. In my spare time, I practice yoga, play guitar and hike in Forest Park with my dogs.
Oregon PI License #80803